A Comprehensive Guide to Funeral Planning ===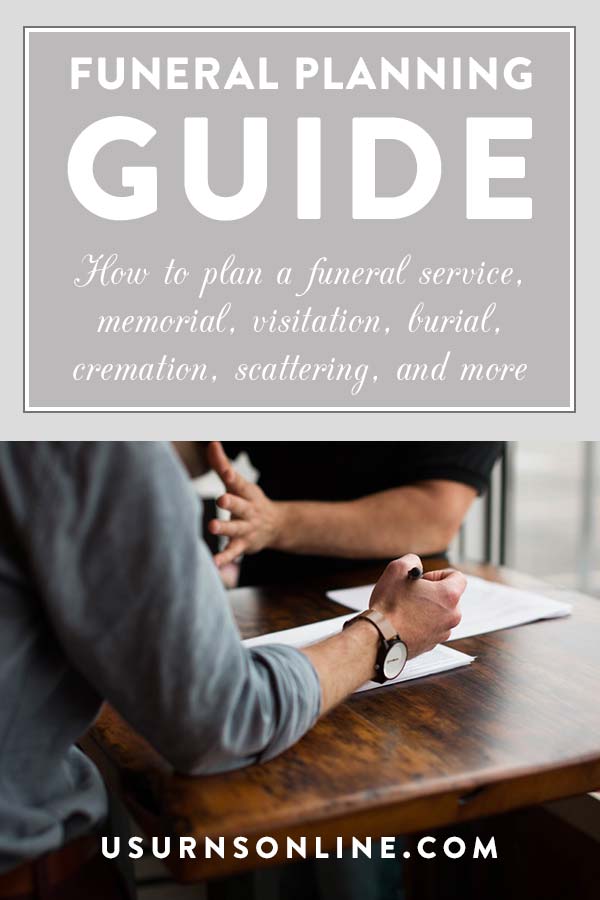 Losing a loved one is undeniably a challenging and emotional time for anyone. Funeral planning is an essential task that allows us to honor and celebrate the life of the deceased while providing closure for family and friends. Understanding the process and making informed decisions during funeral planning can alleviate some of the stress and ensure that the final farewell is a fitting tribute. In this comprehensive guide, we will walk you through the step-by-step process of funeral planning, discuss the essential elements that require consideration, and provide practical tips to navigate the arrangements smoothly.
Understanding Funeral Planning: A Step-by-Step Guide
Notification and Documentation: The first step in funeral planning is to notify the appropriate authorities and obtain the necessary documentation, such as a death certificate. Contact the funeral home or mortuary to initiate the process.

Choosing Burial or Cremation: Decide whether the deceased will be buried or cremated. This decision will influence many aspects of the funeral arrangements, including the choice of casket or urn.

Selecting a Funeral Home: Research and choose a reputable funeral home that aligns with your values and budget. Consider their services, facilities, and reputation within the community.

Planning the Ceremony: Determine the type of funeral or memorial service you wish to have. Decide on the location, date, and time. Consider whether you would like religious or non-religious elements incorporated into the ceremony.

Preparing the Obituary: Write an obituary that honors the life and achievements of the deceased. Include relevant biographical information, details about the funeral service, and instructions for donations, if applicable.

Making Financial Arrangements: Funeral expenses can quickly accumulate. Establish a budget and discuss payment options with the funeral home. Consider funeral insurance or other financial resources to ease the burden.

Notifying Family and Friends: Reach out to family members, friends, and close acquaintances to inform them of the funeral details. Distribute the obituary and any additional information.

Transportation and Logistics: Arrange for transportation of the deceased's body, whether it be to the funeral home, cemetery, or crematorium. Coordinate with the funeral home to ensure all necessary permits and paperwork are taken care of.
Making Decisions: Essential Elements of Funeral Planning
Casket or Urn Selection: Choose a casket or urn that reflects the personal tastes and preferences of the deceased. Consider factors such as material, design, and cost.

Funeral Services: Decide on the type of funeral service, such as a traditional funeral, memorial service, or celebration of life. Consider whether you want a religious or secular ceremony, and choose appropriate readings, music, and speakers.

Burial or Cremation: Determine the final resting place for the deceased. Research cemetery options or explore the possibilities of scattering ashes in a meaningful location.

Funeral Flowers and Tributes: Decide on floral arrangements and other tributes to honor the deceased. Consider their favorite flowers, colors, and any specific requests they may have made.

Preparing for Viewing and Visitation: If you choose to have a viewing or visitation, consider the logistics, such as the location, duration, and any special requests for the display of photographs or personal items.

Memorialization and Keepsakes: Explore options for memorialization, such as engraved plaques, memorial benches, or personalized keepsakes. These can provide a lasting tribute to the deceased and a source of comfort for family and friends.

Legal and Administrative Matters: Attend to legal and administrative matters, such as obtaining necessary permits, notifying government agencies, and resolving any outstanding financial or estate concerns.

Grief Support: Seek out grief support services for yourself and other grieving family members. Consider counseling, support groups, or other resources that can provide solace during this difficult time.
Navigating the Process: Practical Tips for Funeral Arrangements
Start Early: Begin funeral planning as soon as possible after a loved one's passing. Giving yourself ample time ensures that you can make thoughtful decisions without feeling rushed.

Seek Professional Guidance: Funeral directors are experienced in navigating the funeral planning process. Rely on their expertise and ask questions to gain a better understanding of your options.

Communicate Openly: Share your wishes and preferences with your family members and loved ones. Open communication can help avoid misunderstandings and ensure that everyone is on the same page.

Personalize the Service: Incorporate personal touches and elements that reflect the life of the deceased. Personalization can make the service more meaningful and memorable for attendees.

Delegate Responsibilities: Funeral planning can be overwhelming, so don't hesitate to ask for help from friends and family. Delegate tasks to alleviate some of the burdens and ensure that all necessary arrangements are made.

Consider Cultural and Religious Traditions: If the deceased had specific cultural or religious beliefs, take them into account when planning the service. Consult with religious leaders or cultural advisors to ensure all customs and traditions are respected.

Keep Records and Receipts: Maintain a detailed record of all funeral-related expenses and receipts. This will help with financial reimbursement, insurance claims, and future reference.

Take Care of Yourself: Remember to prioritize self-care during the funeral planning process. Allow yourself time to grieve and seek support from loved ones or professionals as needed.

Obituary Write up your death notice a shorter just the facts piece or obituary which also recounts your life narrative Beware of including too much detail though Listing your birth Benefits for veterans may include a military salute at the funeral or payment for a headstone or its engraving Get help with the funeral Line up relatives and friends to be pallbearers deliver eulogies plan the service keep a list of wellwishers write thankyou notes and arrange the postfuneral gatheringIn this comprehensive guide we will explore the role of Old Testament scriptures in funerals discuss how to select appropriate scriptures delve into specific scriptures and examine how these scriptures can impact the grieving process Understanding the Importance of Scriptures in FuneralsOnce you have completed the

Funeral Planning Guide it can be saved to your computer As a backup we recommend printing it out to keep with your other important papers You may want to use the guide to initiate conversations with your family about other endoflife issues as wellThe first step in the funeral Planning process is to consider the basics Think about what type of event you envision and how you want your friends and family to say goodbye to you There are various options to choose from including traditional funerals graveside services and memorial servicesEstate Planning and Funeral Planning A Comprehensive Guide Estate Planning and funeral Planning require careful consideration to ensure the smooth transition of assets and the fulfillment of endoflife wishes While estate Planning focuses on organizing and

distributing assets funeral Planning involves making arrangements for the final sendoffThe service is a key part of funeral preparation whether you desire a typical funeral service and burial or a funeral for loved ones to celebrate your life There are a lot of things to take into consideration consisting of music flower plans pallbearers and what last personality you would certainly like interment or cremationA Comprehensive Guide To Funeral Planning Article writerVazquez Cunningham A lot requires to be taken into account when preparing a funeral From releasing an obituary to organizer image slide shows as well as more the checklist can be extensive Yet intending ahead can be easy Right heres just how
Funeral planning is a crucial task that requires careful consideration and organization. By understanding the step-by-step process, making informed decisions, and following practical tips, the funeral arrangements can be managed smoothly, honoring the life of the deceased and providing solace for family and friends. Remember, funeral planning is an opportunity to celebrate a life well-lived and create a meaningful farewell.