Coping with Grief: A Guide for Funeral Planning ===
Losing a loved one is one of the most challenging experiences we face in life. During this difficult time, it is crucial to find healthy ways to cope with grief and honor the memory of our loved ones. Funeral planning plays a significant role in this process, providing a space for both healing and remembrance. In this guide, we will explore compassionate strategies for understanding the stages of grief, navigating the funeral planning process, and creating meaningful farewell ceremonies.
Understanding the Stages of Grief: A Compassionate Approach
Grief is a natural response to loss, and understanding its stages can help individuals navigate the healing process. The stages of grief, as identified by psychiatrist Elisabeth Kübler-Ross, include denial, anger, bargaining, depression, and acceptance. It is important to note that grief is a highly individual experience, and not everyone progresses through these stages in a linear fashion. By offering empathy and understanding, funeral planners can provide a compassionate approach to those who are grieving, recognizing that healing takes time.
One key aspect of supporting individuals in grief is encouraging open communication. Actively listening to mourners and allowing them to express their emotions can provide immense comfort. Additionally, offering resources for support groups or grief counseling can be valuable to those in need. By recognizing the unique nature of each person's grief, funeral planners can provide a safe and comforting environment for the bereaved.
Funeral Planning: Navigating the Process During Times of Loss
Funeral planning can be overwhelming for those in mourning, but it is an essential part of honoring a loved one's life. Funeral planners have the expertise to guide bereaved individuals through this process, lightening the burden during a challenging time. By providing clear and concise information, funeral planners can help families make informed decisions about burial or cremation, casket selection, and the order of service.
In addition to the logistical aspects, funeral planners can offer emotional support throughout the planning process. They can assist in organizing viewings, wakes, and memorial services, ensuring that the wishes of the deceased and the mourners are respected. By offering a personalized approach, funeral planners can help create a meaningful and memorable farewell for loved ones.
Honoring Loved Ones: Strategies for Creating Meaningful Farewell Ceremonies
A farewell ceremony is an opportunity to celebrate and honor the life of a loved one. Funeral planners can help families create a ceremony that reflects the unique personality and values of the deceased. This can be achieved by incorporating their favorite music, readings, or personal mementos into the service.
Additionally, funeral planners can suggest meaningful rituals or traditions to include in the ceremony. This may involve lighting candles, releasing doves, or planting a tree in memory of the departed. By involving family and friends in the planning process, funeral planners can ensure that the ceremony is a collective effort to commemorate and cherish the life lived.
Creating a lasting memorial is another important aspect of honoring loved ones. Funeral planners can assist in selecting and designing memorials such as headstones, plaques, or gardens. These memorials provide a physical space where mourners can go to remember and pay their respects, offering solace during times of grief.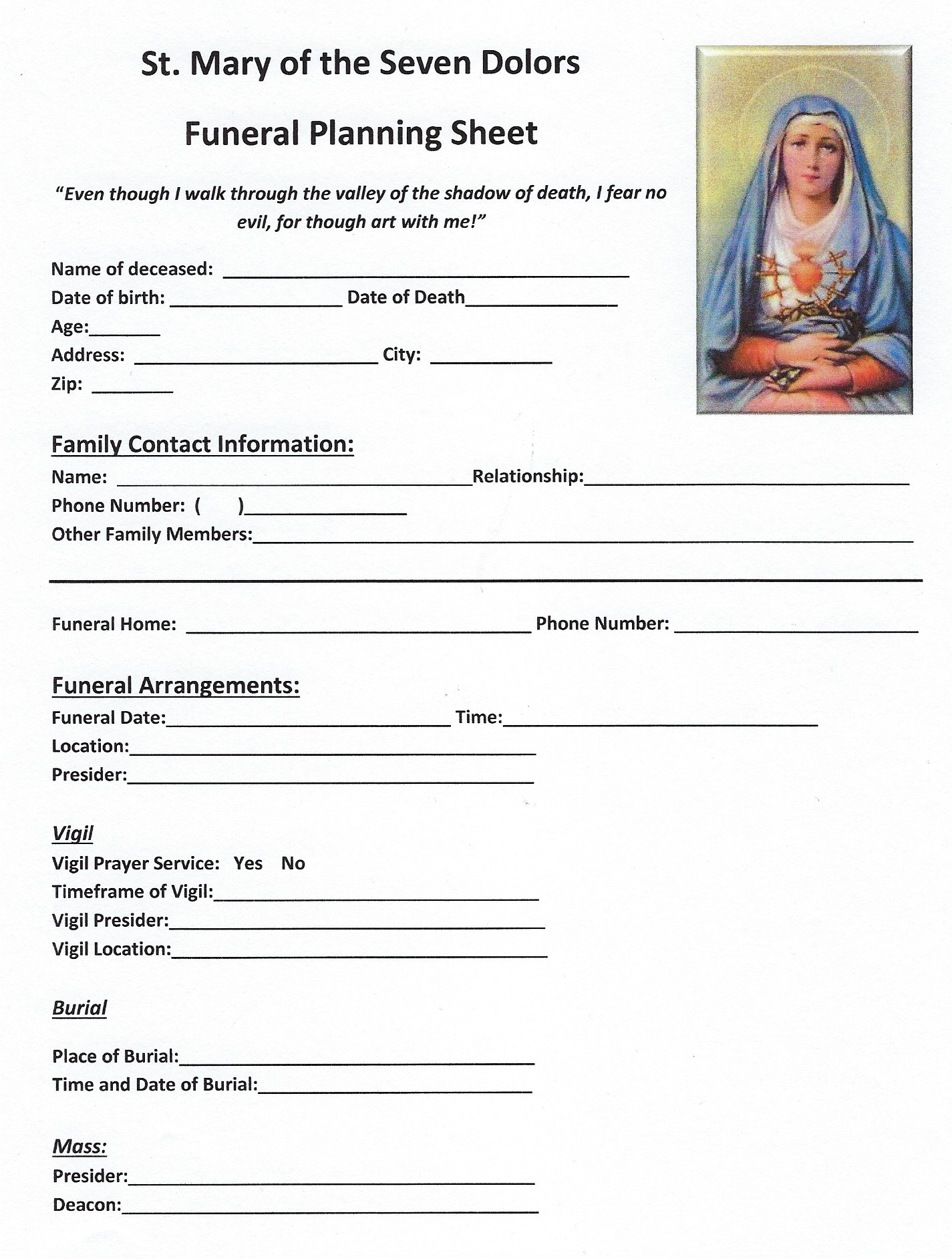 Take care of yourself When the pain of bereavement doesnt ease up What is complicated grief Finding professional help What is bereavement Bereavement is the grief and mourning experience following the death of someone important to youHelp Your Family by Planning Your Funeral in Advance Gather these items now so your final wishes are met The Emotional Challenges of EndofLife Caregivers Take time to reminisce and reflect What I Learned From My Moms Approach to Death Final months were filled with grief gratitude and important life lessonsLend a supportive ear to others Maybe someone elses grief doesnt affect you in the same way or much at all Its still important to support your loved ones during their grieving process Be there to listen and comfort them With kids listening and being
supportive is criticalFor several months after the loss of a loved one a person may experience symptoms of acute grief Symptoms of Acute Grief Feelings of shock or numbness Intense distress occurring in waves of 20 to 60 minutes that often include physical and emotional discomfort shortness of breath and a tightness in the throatSadness Feeling sad and crying after the death of someone you love is one of the most obvious symptoms of grief Whilst not everyone cries when sad crying itself is not a sign of weakness You mustnt suppress your tears because they allow you to discharge your pain and heal FearHospice comfort and care Adapted with permission from Coping with Grief and Loss A guide to preparing for and mourning the death of a loved one a special health report published by Harvard
Health Publishing Talking about death and making endoflife decisionsSensing the presence of the dead or feeling as though your lost loved one is near you or at your side While this may strike some as strange it seems to be both a common experience and also Accepting the reality of loss Processing the pain of grief Adjusting to a world without the deceased Finding an enduring connection with the deceased while embarking on a new life The following subgoals of grief counseling are therefore aligned with each task Worden 2010 Increasing the reality of loss
Coping with grief is a deeply personal journey, but with the guidance of compassionate funeral planners, it can become a process of healing and remembrance. By understanding the stages of grief, providing support during funeral planning, and creating meaningful farewell ceremonies, funeral planners play a vital role in helping individuals cope with loss. Through their expertise and empathy, funeral planners help ensure that the memory of loved ones lives on in a way that is both comforting and meaningful for those left behind.