In an increasingly digital world, technology has seeped into even the most personal aspects of our lives. The funeral industry, once rooted in tradition and physical gatherings, is now embracing the use of virtual platforms for saying goodbye to loved ones. Virtual funerals, although a relatively new concept, have gained significant traction in recent years. This article delves into the rise of virtual funerals, explores the benefits and challenges they present, and looks at how technology is transforming the funeral industry as a whole.
The Rise of Virtual Funerals: Embracing Technology in the Mourning Process
Traditionally, saying goodbye to a loved one involved gathering together in a physical location to share memories, offer condolences, and pay final respects. However, with the advancement of technology, virtual funerals have emerged as an alternative option. Virtual funerals allow loved ones to come together in a digital space to mourn and remember. The rise of virtual funerals can be attributed to several factors, including the global COVID-19 pandemic, which has forced people to find innovative ways to connect while maintaining physical distance.
Virtual funerals offer a range of advantages that cater to the needs and circumstances of individuals. Firstly, they eliminate geographical barriers, enabling family members and friends from around the world to participate in the funeral ceremony. This inclusivity ensures that everyone can say their final goodbyes, regardless of their location. Additionally, virtual funerals provide a convenient option for those who may have physical limitations or health concerns that prevent them from attending traditional in-person services.
Exploring the Benefits and Challenges of Virtual Goodbyes
One of the key benefits of virtual funerals is the reduced financial burden they impose compared to traditional funerals. Physical funerals often involve significant expenses, including venue rentals, transportation, and catering. In contrast, virtual funerals eliminate the need for these costs, making it a more accessible option for many families. Additionally, virtual funerals offer a sense of privacy and emotional comfort for those who may find physical gatherings overwhelming or emotionally challenging.
However, virtual funerals also present challenges that need to be addressed. A major hurdle is the lack of physical presence, which can hinder the grieving process for some individuals. Being physically present at a funeral allows mourners to comfort each other through hugs, holding hands, and sharing tears. Virtual funerals may also pose technical difficulties, such as connectivity issues or limited access to technology for certain individuals. Striking a balance between the benefits and challenges of virtual goodbyes is crucial in ensuring a meaningful and satisfactory mourning experience.
The Future of Mourning: How Technology is Transforming the Funeral Industry
As technology continues to advance, the funeral industry is undergoing a significant transformation. Virtual reality (VR) technology, for instance, holds the potential to revolutionize the way we mourn. VR can create immersive experiences, allowing mourners to virtually visit a cemetery, attend a memorial service, or even interact with a virtual representation of their deceased loved one. This technology could provide a more personalized and customizable mourning experience, catering to the diverse needs and preferences of individuals.
Furthermore, livestreaming funeral services has become increasingly common. This allows individuals who cannot physically attend a funeral to join remotely and participate in the mourning process. Social media platforms also play a role in this transformation, as they provide spaces for grief support groups, memorial pages, and online memorials where people can share memories and pay tribute to their loved ones.
In conclusion, virtual funerals are rapidly gaining popularity as technology continues to impact the way we say goodbye. The rise of virtual funerals offers numerous benefits, including inclusivity, convenience, and reduced financial burden. However, challenges such as the lack of physical presence and technical difficulties must be addressed to ensure a meaningful mourning process. Looking ahead, technology is set to reshape the funeral industry even further, with advancements like VR and livestreaming offering personalized and accessible ways to mourn and remember our loved ones.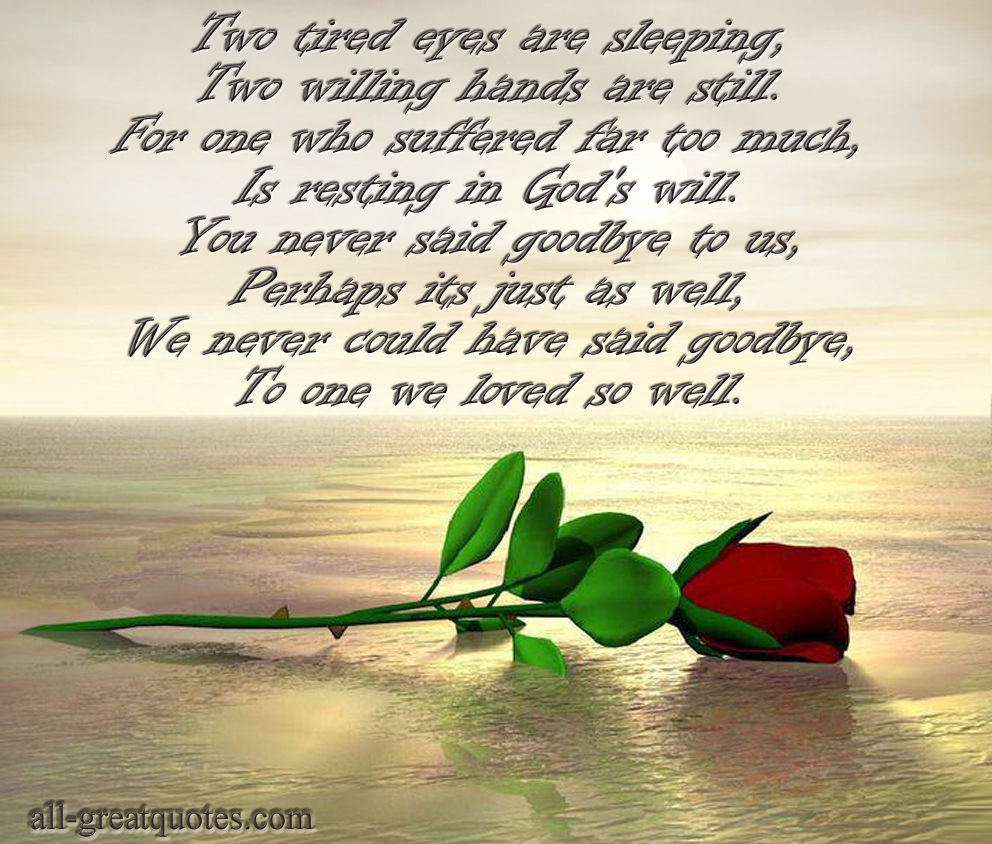 The COVID19 pandemic is a major public health crisis compromising the wellbeing of individuals communities and nations worldwide COVID19 is a highly contagious respiratory illness that can be spread through both direct contact ie respiratory droplets close physical contact and indirect contact ie contaminated objects airborne contagion Guo et al 2020 World Health January 12 2023 Days after learning that her husband Ted had only months to live Claire Matte found herself telling strangers about it in VR The 62yearold retiree had bought a virtual What makes virtual funerals so powerful is their ability to bring people together worldwide and share memories in a way that wasnt possible before This new way of saying Goodbye allows us to pay tribute while preserving social distancing protocols
such as gathering remotely or providing prerecorded video speechesMeaningful funeral quotes can have powerful comforting and even positive messages for those who have lost a loved one In any situation saying Goodbye to someone who passed away is difficult and Keep Reading Most people want to offer their sympathies to a friend family member or acquaintance after someone39s death whether they knew the A virtual funeral is a way to have a smaller digital funeral prior to the real thing A highquality camera Microphone for any speakers Tripod Paperless Post Evite Google Calendar Facebook Live Facebook is a tool most people are already familiar with and it has an easy live feature that allows you to host events liveThe COVID19 pandemic has forced us to consider how rituals can lose their
extraordinary power when our sense of normal is shattered and remains shattered for years As religion theorist JZ The digital memorial is a way to preserve the memory of a loved one and share it with others Its like a video scrapbook of their life but with more of a digital feel You can include photos videos and messages that tell your loved ones story in your own words The digital memorial can be set up ahead of time so you dont have to With friendly embraces handshakes and facetoface conversations carrying risks these days the pandemic has completely changed interactions including how we say Goodbye
While virtual funerals may never fully replace the traditional in-person gatherings, they provide an important alternative in our rapidly evolving digital landscape. The ability to connect and say goodbye virtually offers a sense of unity and support during times of loss, particularly in situations where physical attendance may not be possible. As technology continues to advance, it is essential for the funeral industry to embrace these changes and find a balance between tradition and innovation, ensuring that mourning remains a deeply personal and meaningful experience for all.